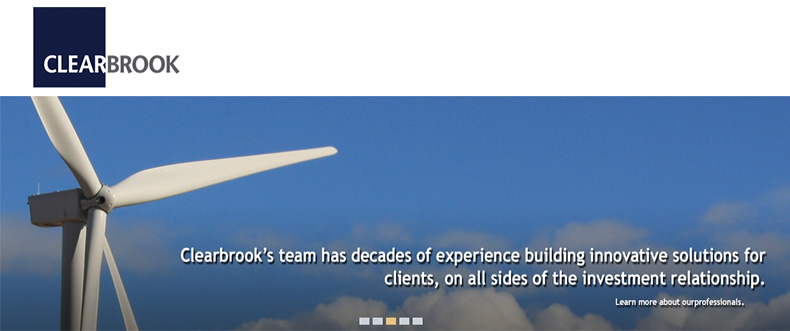 Elliott Wislar and the Clearbrook Global Advisors are excited and proud to announce the launch of a new brand interface that reflects the evolution and enhancement of Clearbook's services for institutional investors.
Clearbrook has rolled out a new logo, marketing collateral, and a brand new website as per their new re-launch. The new website aligns with the firm's mission of client objectives and will be a platform for creating and delivering creative and original ideas to the industry. As of November 2014 Clearbrook took a culmination of all organizational enhancements and initiatives at the firm over the previous 18 months to create the re-launch.
"We continue to assess the changes in our industry and developed our business model to best suit the needs of our clients. Our senior executive team includes experts in managing assets across traditional and alternative investments, on all sides of the investment relationship. We have cemented new partnerships, rolled out new investment platforms and solutions, and will continue to build-out our offering with new innovations in the coming months," said Elliott Wislar, CEO of Clearbrook.
"We are excited to present a new Clearbrook brand that reflects our evolution as an organization and our identity as an innovative solutions provider for the sector. More than ever, institutions and high net worth individuals need a partner that can deliver specific and actionable investment ideas. Our ideas are our most compelling credential and at the core of our brand," said Thomasin Bentley, Managing Director and Head of Marketing of Clearbrook.
The Clearbrook's website features new resources for investors, including a weekly market outlook published every Monday and case studies of solutions built for client challenges. A section of the website is also devoted to raise awareness for Clearbrook's non-profit clients, highlighting the work they do in their community. The clients featured in this section will rotate each quarter. In the coming months, Clearbrook will launch a secure client log-in area of the site.